A Horseback Ride With Friends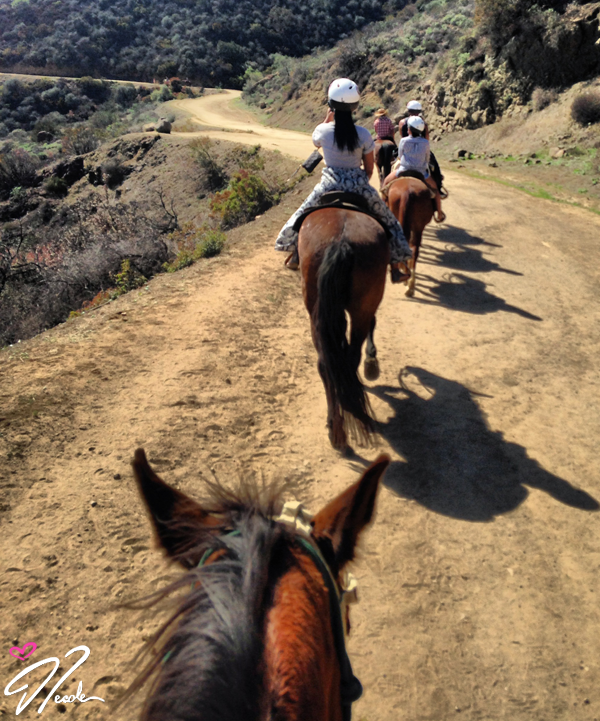 A horseback ride is everything it's cracked up to be!
Earlier this year, when a few close friends and I returned from vacation,we made two vows; To spend more time with each other, and to try something new and adventurous each month. During our time away and unplugged from the Matrix, we realized that we had gotten caught up in existing instead of really living, and it was time to make some changes.
Some of those things on my bucket list have been; skydiving, whale watching, and to face the things I fear most, but on the very top was horseback riding.
Over the weekend, we saddled up, and went on an hour-long horseback ride at Sunset Ranch. It was extremely hot, but the views of the city from up in the mountains were amazing, including the Hollywood Sign, Downtown Los Angeles and the Griffith Observatory. The one thing that I was not prepared for was the aching muscles I endured the next day and my booty was burning from balancing on that saddle. Also, you are given instructions ahead of time on how to make the horses walk faster, run and turn in any given direction ahead of the ride, however, I had a few moments when I panicked because the horses love to walk the edge of the trails and one misstep could send you flying down a cliff.
Other than that, it was a pretty cool experience and I'm ready for my next ride.
What are some things you hope to try out this year?