An Evening With X Rated Fusion Liqueur In Dallas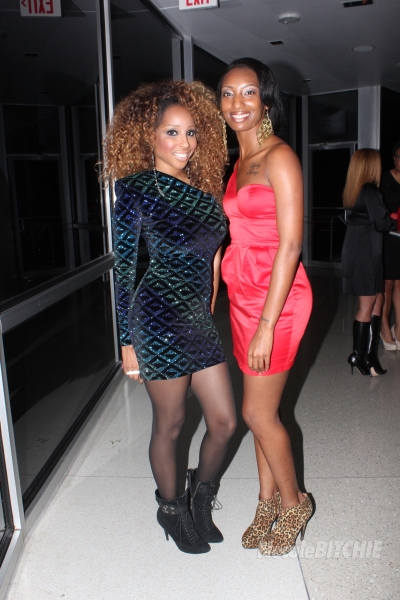 On Saturday, December 3, I hosted 'An Evening With X-Rated' private dinner in Dallas. I was uber excited because it was my first time visiting Texas, and even more excited that I was visiting Dallas being as though I've heard so many great things about the city. To my disappointment, however, when I touched down it was pouring raining and it continued throughout the night.
The rain definitely didn't stop the show. The dinner was amazing. 40 Dallas Tastemakers, influencers, promoters and night club owners came to the event, held at the Wolfgang Puck, atop the Hyatt Regency in Dallas. The view of the city made for great ambiance as everyone settled in and networked while sipping X-Rated Fusion Liqueur Cocktails. Attendees include Gary with Da Tea from the Ricky Smiley Morning Show, former Detroit Mayor Kwame Kilpatrick, Krista Hayes, producer of the Michael Baisden Show, Dede Mcquire from The K-104's Morning Show, Corey from Dallas Black, Ron King of Party Chaser.com and more. I also spotted and chatted with @Zeralyn and I met one of my twitter followers name Kira who had won a chance to hang out with me all night. We had a blast chatting and getting to know each other.
After the networking portion of the event, we were seated and served a four course meal that included an Asian Pear Fennel Salad, Chicken Leg Confit, Beef File "Au Poivre" and White Chocolate Pomegranate Mouse Cake. #Fancy
Oh, I thought it would be cliche to wear pink again, so I wore a blue glitter one should dress designed by Brian Litchenberg.
Overall it was a fun time. I would definitely go back and visit again for a chance to really get a good tour of the city. The energy from everyone was amazing. Special thanks to X Rated Influencers AJ and Lauren Henderson for the great time.
Check out a few pics:

Special thanks to my twitter winner Kira for coming out and sharing her story with me. I had a blast!