Caviar Nails By IMNAILS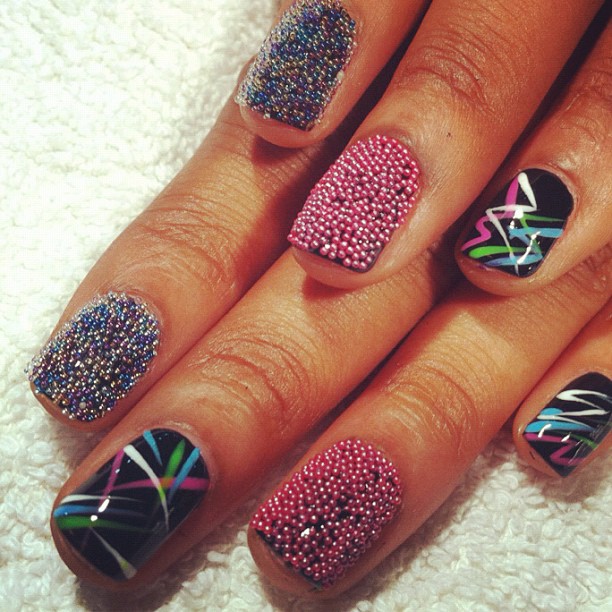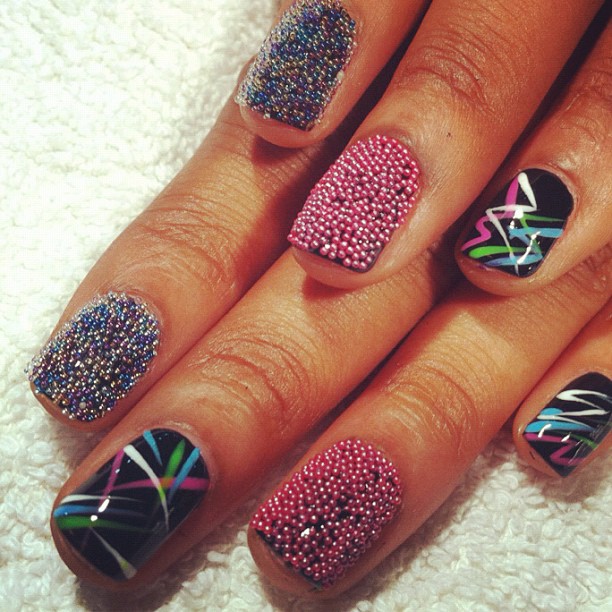 So Caviar Nails is that new new…
Here's a look at my nails designed by IM Nails, aka Nina over at Eminence Nail & Spa in Buckhead.  I needed a last minute appt for a photo shoot a few weeks ago, and she squeezed me right on in.  The end result was a 'Caviar effect' (fish eggs) sprinkled across my nail beds.
There is a company called Ciate that actually sells Caviar nail kits (which contains a lot smaller beads) but this look can be achieved with Recollections or Martha Stewart microbeads from Michael's Craft Store. I personally like the look of the ciate kits because the beads are a little smaller, but they all achieve an effect that is super hot.
You can definitely obtain this look on your own with one coat of polish (or maybe two) followed by sprinkling the beads on your nails while holding your hand over a tray that catches the excess beads. Seal the beads in with a top coat and woo-lah!
If you are in the A-T-L and want some hot nails, definitely contact Nina at Eminence.
Twitter: IMNAILS
Eminence Nail & Spa: 404.846.1555