Thailand: Why It's So Perfect For A Girls Trip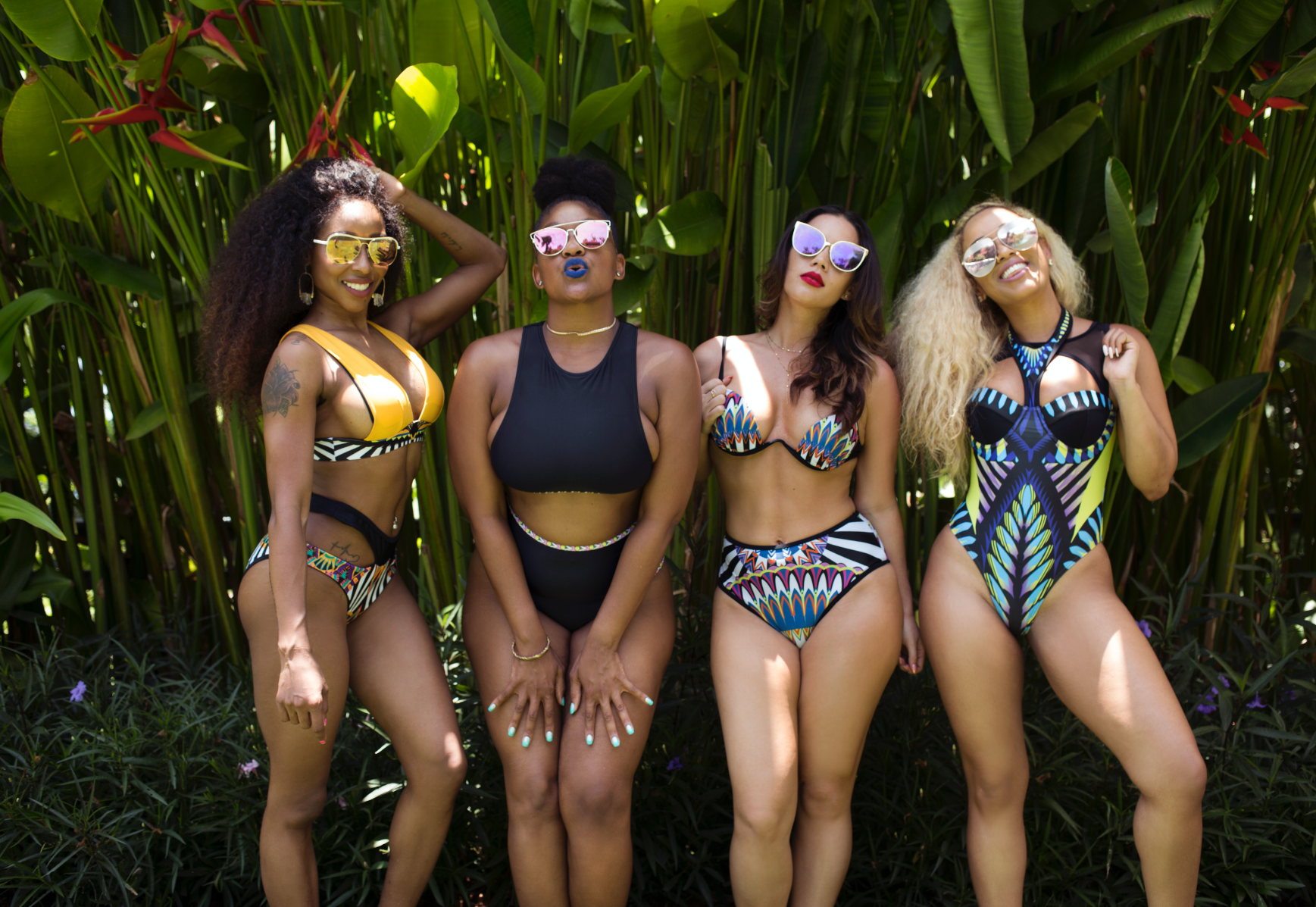 See the world.
Explore.
Travel.
Those have been the running themes amongst jet setters, travelers and tribes of adventurers online over the past few years who believe self-discovery and living starts with venturing away from your comfort zone. The funny thing about it is when I was younger, I used to escape the small town I lived in through reading a massive amount of books that allowed me to live vicariously through characters in remarkable places that did remarkable things. Now that I am older, I realized that those books molded me and opened me up to living a life that was well-lived. 
I have lived a lot of my life exploring, being adventurous and doing a lot of things I could have never imagined as a 12 year old but one thing I haven't gotten the hang of yet has been solo travel.   And I don't mean the occasional trip to London (where I knew too many people to feel as though I was alone), or the trip I took to Vietnam (where I met 6 other travelers from New York.).  I mean, venturing off to places with unfamiliar names, languages and faces and totally navigating the unfamiliar. An incident I had in Paris forever scarred me (and I'll talk about that later.)
One of my favorite things to do is to travel with friends or a travel buddy. 
Girls Trips are the JAM!!!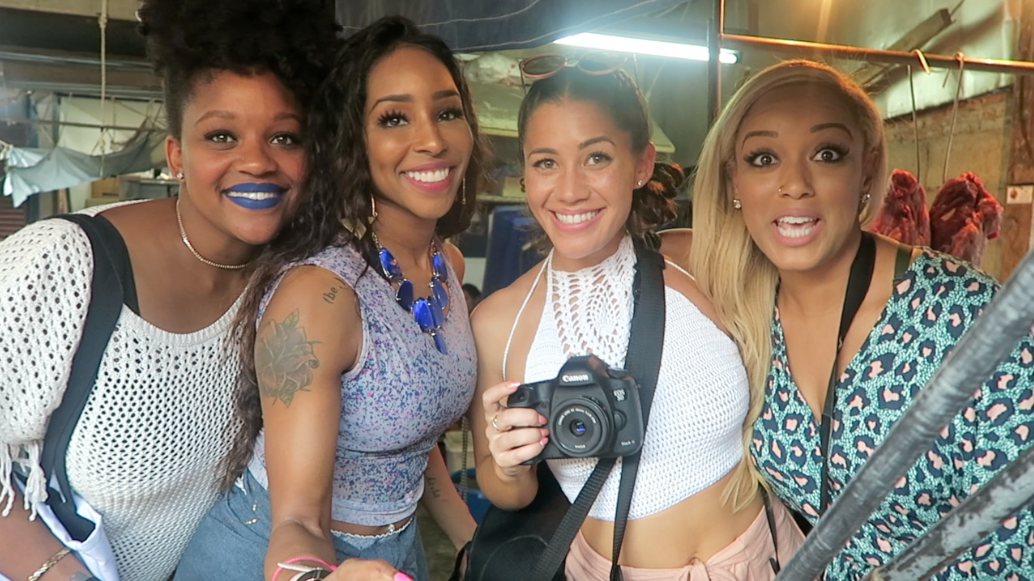 There is something about creating memories with others that I adore much more than the trips I've done alone. And it is the reason I am working on a travel project with my friends Rachel Hill (RachelTravels.com), Brittnie Anderson and Ashley Nguyen (GoYokococo).  Our goal was to promote adventures, excursions and vacations that encourage bonding and sisterhood amongst women, all while raising money
On March 22,  we hopped on a 20 hour flight across the world for a week-long workcation to Thailand where we visited Bangkok and Phuket.  Initially we had planned to do Bangkok, Phuket and Chiang Mai but after looking up the weather and seeing that both Bangkok and Chiang Mai temps were soaring in the high 90's with humidity versus Phuket which had gorgeous mid-80 weather, we decided to save ourselves from misery and extend our time in Phuket. 
How We Got There
Our airline of choice was Norwegian Air which currently offers 57 direct routes from the U.S. to Europe and the French Caribbean. I was super surprised that a lot of people didn't know about Norwegian as they have some of the cheapest consistent airfares for international travel that I have seen. The reclining seats, oversized windows with dimmers, multiple meals, on-call flight attendants that you can summon with a click of a button from your seat, and in-flight entertainment made for a really easy flight.  They also have just the right air pressure in the cabin of the plane so that prevents jet lag. When we got off the plane in Bangkok, it was 7am and despite sitting in traffic for an hour and a half, we were energized and ready to go once we got to the hotel.
Where We Stayed 
**In an effort to not make this post extremely long, I'm going to break more details about each into separate posts because they were all too amazing for just a paragraph.**
137 Pillars: 137 Pillars and residence hosted us during our first two nights. The hotel and residences is brand spanking new and features studio, one and two bedroom suites. It also has an amazing gym, salon, roof top infinity pool and bar, great views of the city and a delicious restaurant on site.  We split up into two groups with Rachel and I sharing a suite together, and Ashley and Brittnie sharing a suite.  Besides the food, the highlight of this hotel was the glass walkway on the 27th floor. Can we say, adrenaline rush? 
Sri Pawna: After a hectic two days in Bangkok, we needed a vacation from the vacation! Phuket was the answer.  
In Phuket, we stayed in a huge 4-bedroom villa at Sri Panwa that featured two pools, a lobby-sized living room, steam rooms, jacuzzi's and outside bathing areas. We were in heaven! The property also has multiple restaurants on site, and activities such as sunset cocktails, yoga, cooking classes, spa treatments and more. If you are going to do a girls trip, with more than 2-3 of your friends, villas suites and even Airbnb's are really great to have those bonding moments.
Hotel Muse:   We flew back to Bangkok our last night and stayed at the Hotel Muse which was a total different feel and vibe from 137 Pillars. Muse's ambiance was sexy, mysteriously dark and the design was inspired by the movie Titanic. This hotel totally had us at "Hello" when we walked in our rooms and they had our names embroidered into our pillows. (YES WE KEPT THE PILLOW CASES LOL!)  The highlights of this place is their Speakeasy rooftop bar. And I don't mean the one they publicly advertise called "The Speakeasy," there is actually a hidden bar on the roof located behind a secret door. The food and cocktails were incredible, and we got a chance to kick it with fellow travel blogger Cool Young History. 
What We Did: 
Initially riding elephants, chilling with tigers, and playing with monkeys was high on our priority to-do list. It is the reason we chose Thailand, and definitely why we wanted to add Chiang Mai to our trip. Unfortunately after doing tons of research, we weren't exactly sure about the treatment of the animals and didn't want to encourage and promote adventures that involved us living it up with the wildlife that may be mistreated and mishandled, even drugged behind the scenes. For that reason, we axed the elephant trekking and visits to Tiger Kingdom off of the list and settled the closest we came to wildlife was a few monkeys and snakes that were on hand at The Damnoen Saduak floating market. Our Bangkok agenda also included a cocktails cruise on the Surrianga Cruise  visited the Maekway Long Train Market (which is a must do in Bangkok), as well as a few food street tours on Koh San Road and China Town in the evening, where they came in contact with fried scorpions.  At some point on the second night, while I was in bed dealing with indigestion, the girls ventured off into the nightlife and got to see a few girls blowing ping pongs out of their vajayjays. (Yes, it's a thing.)
In Phuket, we originally had a full day of canoeing through Sea Caves with John Gray Sea Canoes on the agenda, but our property was so packed with activities and not to mention extremely relaxing that we stayed on the property.  Cooking classes, yoga, spa, endless pools, we were in paradise.
What we ate:
In Phuket and Bangkok I ate a lot of curry. Ashley partook in the Scorpion eating.
I just can't.
Highlighted food moments included Baba Beach Club beachfront property (where we ate shrimp with the eyes still intact, as well as Baba Soul Food (which is on the at Sri Panwa), and our absolute favorite food moment was courtesy of Bangkok Trading Post which is on the property of 137 Pillars.
Need I say more?
The food was great everywhere.
Things To Know If You Are Planning A Trip To Thailand
Bangkok is hot and humid late March throughout June. April and May are the hottest months of the year.  A lot of activities and adventures involve exploring outside so I'd keep that in mind while trip planning.  Also, if you are a big city lover, and okay with sitting in traffic for a long time, Bangkok is the move.  Research the floating markets ahead of time as some of them can get super packed with tourist during certain hours. The city also has a ton of temples, things to do and a beautiful skyline.  If you are looking for more of a vacation, places like Psi Psi Islands, Chiang Mai (mountains) and Phuket (more of an Island feel) would be better suited.
All in all, Thailand has so many things to do and so many options.