[Life Lessons] How I Realized It Was Time To Descend The Mountain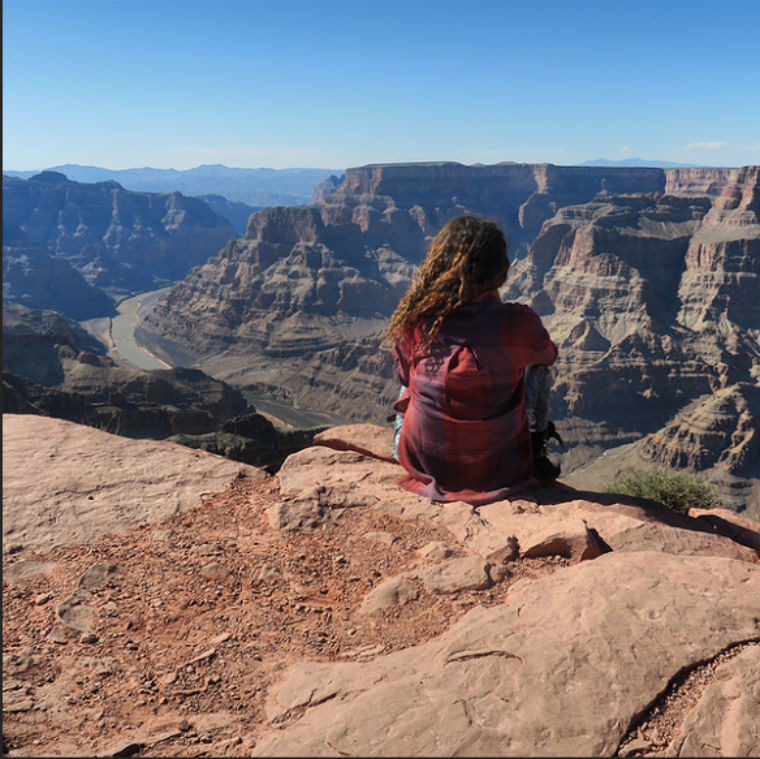 'The cost of not following your heart is spending the rest of your life wishing you had…'
I can't say that I'm the most spiritual person by most Christian's standards. I probably break a few biblical rules every now and then, and I am not in church every Sunday.  But my belief in God is strong.  And my Faith even stronger.
Every time I've ever decided to just up and move to another state, it hasn't been just a random decision that I wanted to do for shock value.  It's hard for me to explain, but I've always felt this strong nudge from a higher power that told me it was time to go, and where my next destination would be.  Although a lot of times, it made complete sense business wise (the moves to Los Angeles, and New York) at other times, it made no sense at all and I just had to brace myself for what awaited in the cities I was being directed to.
For example, last June, I was set up on a date with this guy (I kind of miss him!!!) and we had breakfast. I swear I had only sat down all of 10 minutes before he asked me, 'Are you happy with what you do?'  I remember cringing just a bit, because the struggle of what I wanted to do versus what everyone else wanted me to do had been very real over the past few years. I was hoping that I wasn't carrying around that energy. It's the worse when you are trying to figure yourself out, and you find yourself feeling stuck and hating everything you used to love about your life, and people can feel that energy when you walk in the room. That's awful.
Actually, I'd rather just stay home.
I responded, 'Are you??'
His response: 'I am. But it's not about me, it's about the young men that I mentor and inspire, hoping that they don't make the same mistakes as I did in the beginning of my  professional career. '
From there, our breakfast date turned into a 30-minute pep talk about life. He did the talking, I listened while envisioning myself running out of there and crawling into a shell. I kept imagining myself as him, looking at me as someone who was supposed to be successful, but instead I was sitting there all insecure about my career and where I was in life.  I wanted to end the date, because frankly put, no matter how he felt about me good or bad, I wasn't comfortable with him dating that version of me.   Can we have a redo when I get myself together?
When I got home, my friend who was waiting at my house asked, 'How was your date?' And I blurted out, 'He's an amazing guy but …I'm moving to Arizona.'
She was like, 'What???'   And in my mind, I was wondering the same thing. Like, girl what did you just say?
I repeated. 'I'm moving to Arizona.  I'm going out there, and I'm going to figure myself out. I can't keep living my life like this…'
Til this day, I still don't know what made me come to the revelation that Arizona is where I should be. All I can say is that some spiritual force directed me there.  Even though it wasn't an entertainment capital, or somewhere that would allow me to blossom in my career by providing me more access to more industry tastemakers and celebrities, I truly believed that's where I would find clarity…and a bit of happiness.  And I didn't ask any questions.
It's been five months since I made the move, and I will say, I'm experiencing the most happiest and enlightening time of my life.  It's like a rebirth of sorts, which I can't quite put into words, and is partially the reason I've been 'reclusive' (as someone put it recently).  When you go through changes in life, especially positive ones, sometimes there is that fear that people won't be accepting of the 'new you.'   And the reality is, sometimes they won't. This is an opportunity to do closet clean out, because everyone isn't meant to go into the next part of your journey with you. (That was a Note To Self:)
Looking back, if I had never moved and taken myself out of a space that was becoming very stagnant, I would have eventually become stuck. I wouldn't have progressed and reached my true potential. I would have stayed stuck!
When it feels scary to jump, that's exactly when you jump.

Otherwise, you end up staying the same place your whole life.

And that I can't do
What I have learned is, it is extremely difficult to find and walk in your purpose when you surround yourself with 'If I were you' people. And what I mean by that is, it's natural to run to friends about what you are going through but sometimes when you need advice, you have to find it in those who are already where you want to be, not from people who want to be where you already are.
When I lived in LA and New York over the past four years, people were constantly giving me advice based on their idea of what I should be, or what they would do if they were in my shoes, not realizing that what they wanted for me, wasn't what I wanted for myself. 'If I had your platform, I would do this this and this' was all I ever heard, but those things that I was getting advice on wasn't fulfilling me nor was it leading me closer to my purpose.
The result is feeling lost, and feeling stuck. You lose yourself.
Do you remember who you were before the world told you who you should be?
Once I revealed I was moving, I received so much opposition from people who thought I was absolutely crazy that I almost talked myself out of it.  I heard things like, 'how are you going to stay relevant?'  (Let's be honest, if I wanted to be relevant in today's culture, snagging a famous boyfriend, or releasing a set of nudes would get me there real quick) — but what do you consider relevant? What kind of relevancy am I seeking? I want to break amazing ground, have an impact on my culture, and leave a legacy that's uplifting and inspiring to young women. How am I doing that now?  How am I going to do that?
That's the question I had to ask myself.  That's the question I challenge anyone to ask themselves when they feel stuck in a space of mediocrity or when they've obtained success but aren't fulfilled.
What impact do I want to have in my profession?
What do I want my legacy to be?
Am I on the right path?
What changes do I have to make to get there?
I watched a speech by Lauryn Hill a few years ago, and it there was a bit in there that moved me.  I knew then that I would have to make some changes in my life and in my career soon.  She said:
We're all trying to get to this next level without the next level finding us.

I went from the top of one mountain, [and] I've mastered something and people appreciated it. Once you've been on top on that mountain, you have to move, but people are like, 'I'm not moving….I'm the master, I'm great, I'm dope, I'm here, I've arrived, I'm not going anywhere!'

That's when you stay stuck…

on one hill, one mountain.

God's intention is that we study and master a bunch of things. So here I am descending this hill and everybody is like "Where are you going, we're suppose to be on top of the hill?"

But it's definitely an exciting time for me because I'm at the foot of another hill. This hill is totally different and navigated differently, but I get to learn. Once you learn and you go through that, you're on the top of another one.

I would encourage everyone to never be afraid of not knowing…find out because that's how you get to mastership.

Let's not be mediocre in our greatness.

Think big, and think in doses, and think in experiences and don't be afraid of experiences that teach you.
I shared that quote to say, I'm finally working towards my dream. I've had a long amazing journey, but I honestly think it's only just begun. I've only scratched the surface of my potential.
And I can't wait to see what's in store.
Mission started.

Sometimes constantly looking back will keep you from pushing forward
Originally published May 2015