I'm In The Press This Week (Glamour, Refinery29 & Launch DFW)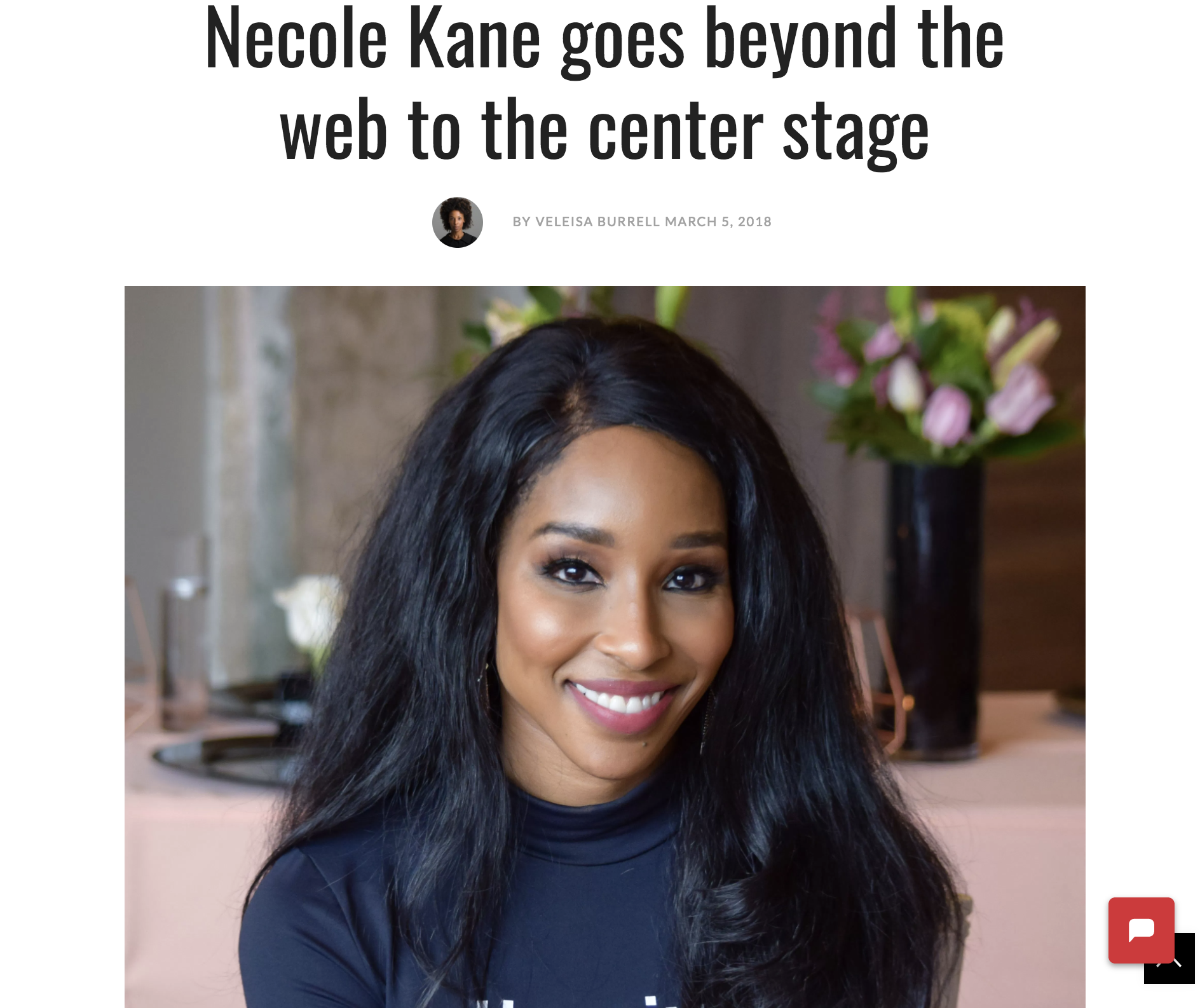 I haven't done much press over the last two years, nor have I orchestrated a PR campaign, so I'm always very humbled and appreciative when journalists reach out to request an interview.
Over the past week, I've had the honor to be featured in 3 pieces that were published on Refinery29, Glamour and Launch DFW.
Here's a summary:
1. Launch DFW : Necole Kane Goes Beyond The Web To The Center Stage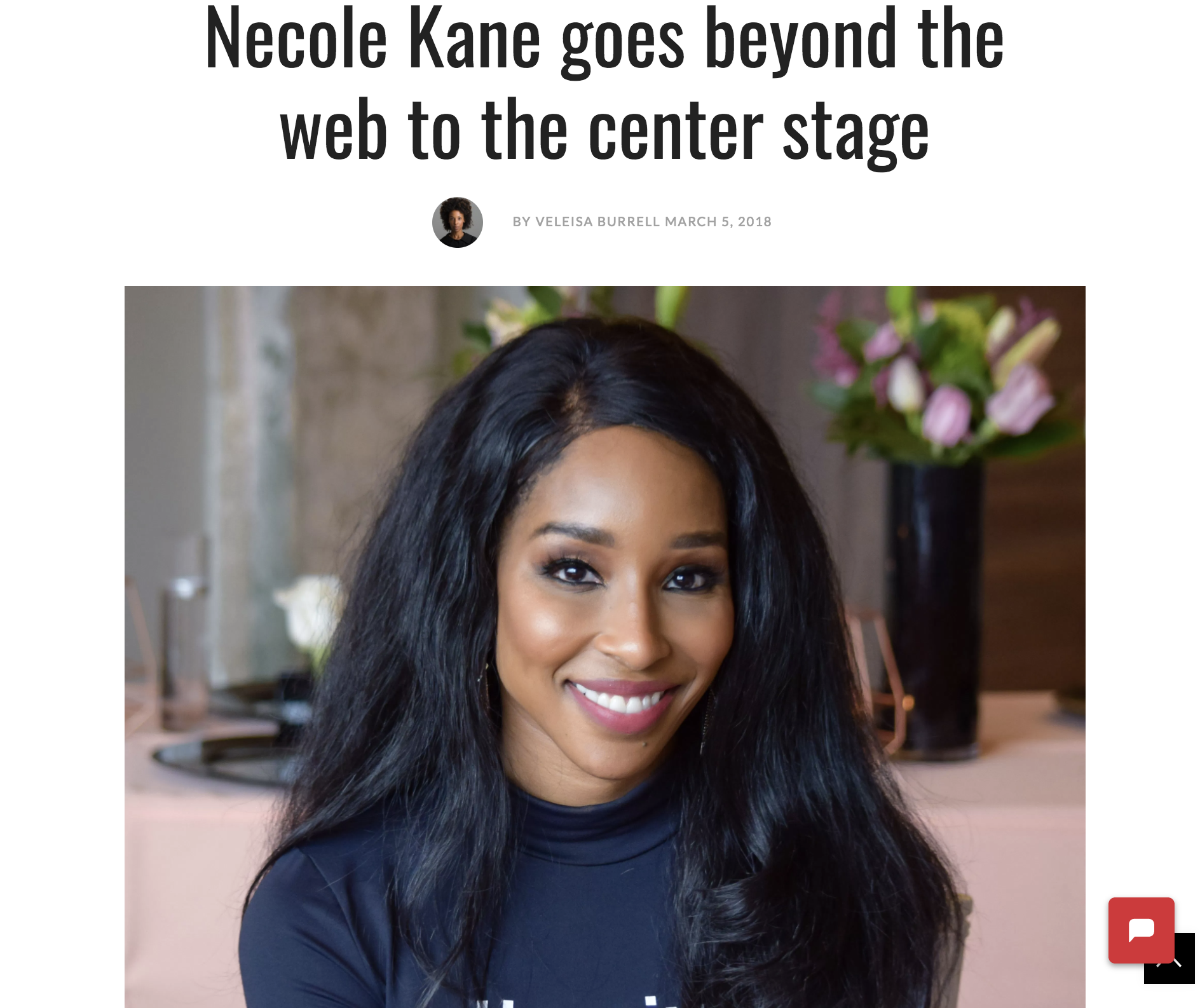 This piece was a very in-depth interview where I spoke about my failures, why it is important that I remain transparent about the ups and downs of my journey and my brand being acquired.
A standout quote:
I promised myself in 2007 that I would never send out a resume. I have not sent out a resume since 2007. Like, how cocky of me to say, but [at the time] I was like I'm tired of getting no. I'm tired of interviewing. I'm tired of proving myself. I'm not sending out another resume. And I have not had to send out another resume since then.
2. Glamour Magazine – Black Women Have Been Politically Powerful But We're Not Your Saviors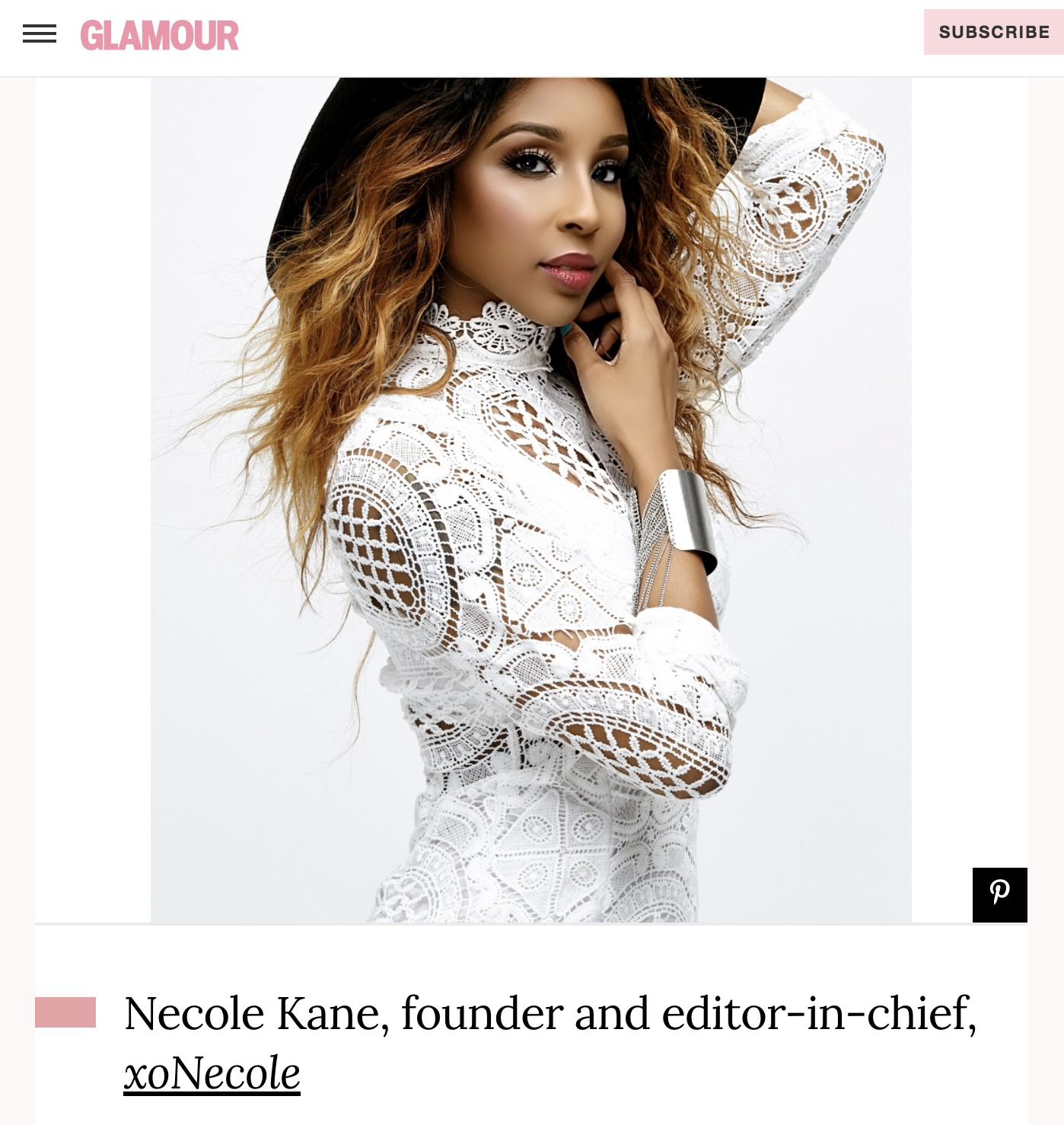 In this piece, I was featured along with other black thought leaders on the narrative surrounding black women and their political choices.  Read it here! 
3. Refinery 29 – 24 Of Our Favorite Entrepreneurs Namecheck The Businesswomen You Should Follow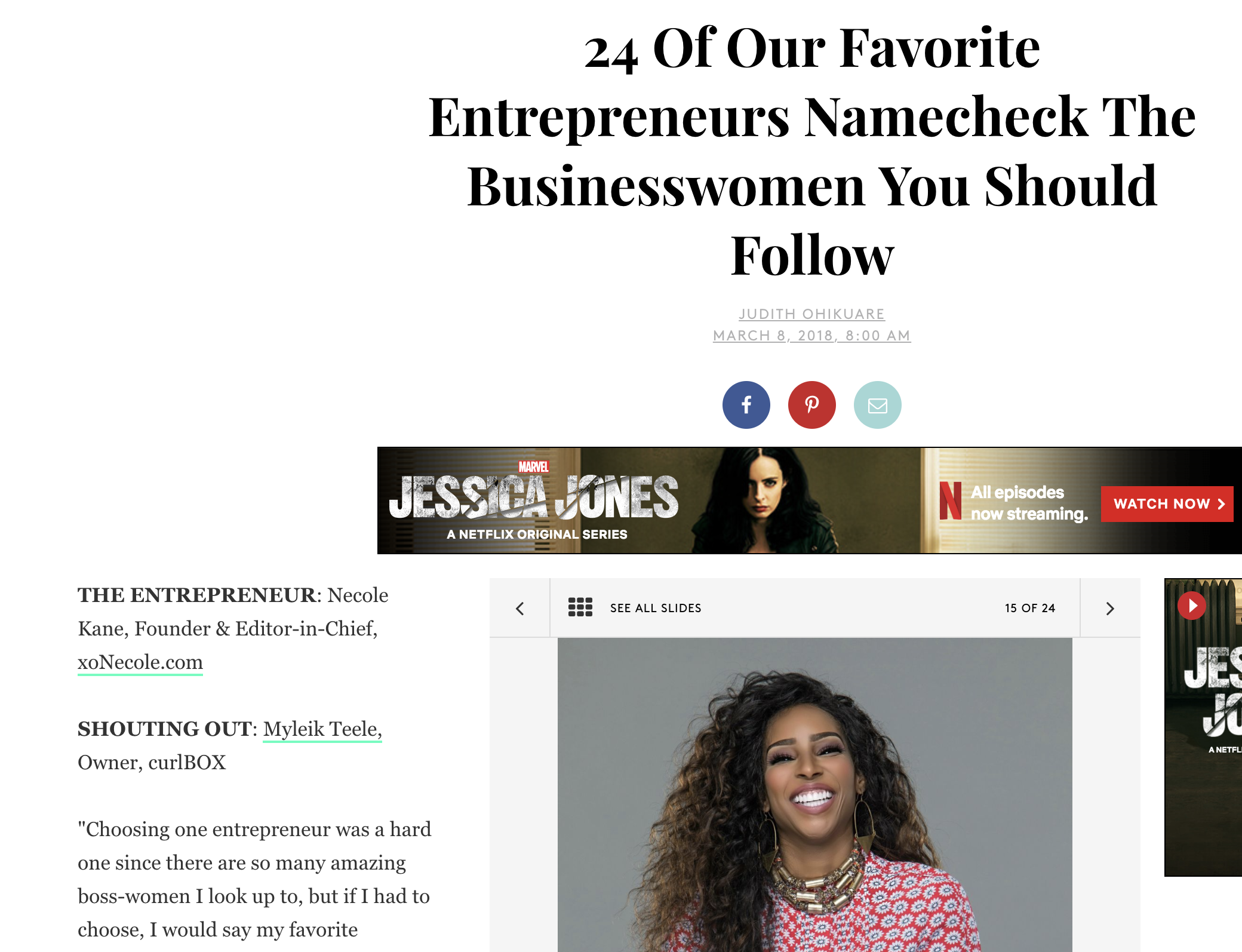 This was one of my favs for International Women's Day because I had the chance to honor an entrepreneur that I look up to.  It should be to no surprise to anyone that follows me that I chose Myleik Teele, the Founder of Curlbox.   
A key quote from the piece:
As a Black woman, entrepreneurship can feel isolating. Sometimes it's hard to find a support system of women who can guide you through huge business moments like mergers and acquisitions or even securing an investor. Myleik is a serial entrepreneur and doesn't hoard the information she knows and the lessons she has learned from creating two successful companies. I always joke around and call her the 'Oprah for entrepreneurs' because she really is breeding and birthing a new generation of young bosses through her valuable advice, resources, and retreats.