#ManiMonday: Converse-Inspired Nails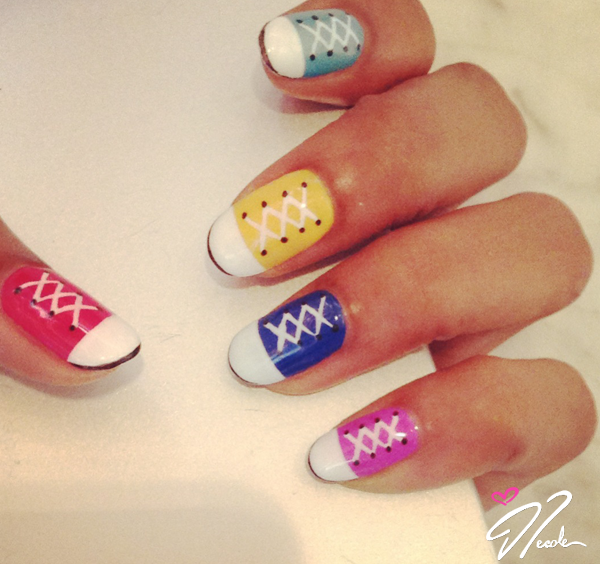 Converse's Chuck Taylor sneakers are one of those shoes that will never go out of style. Every few years, they are revamped in different color palettes and made 'cool' over and over and over again.  And that's why I own about five pair. (Don't judge me!)
My Mani Monday pays an ode to the hipster sneaker.  This creation took a little over an hour to paint from the wonderful ladies at ES Nails Beverly Hills but I couldn't have been happier with the outcome.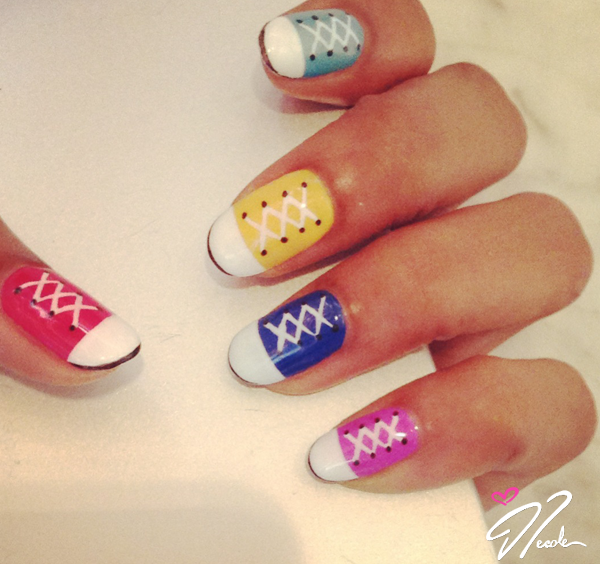 And in the spirit of Baseball, all Red baby!
Would you try these?