A Visit To Minneapolis For The UNCF Empower Me Tour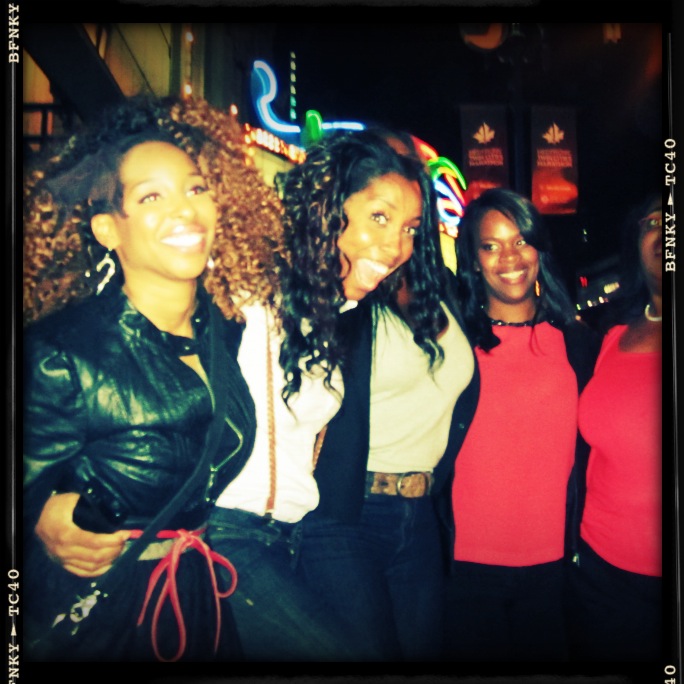 On Saturday, October 8, I had an appearance at the University of Minnesota School of Law as part of the UNCF Empower Me Tour. I sat on the 'Define Your Pretty' panel with Kita and Mo and we talked to the middle and high school students in attendance about the importance of defining your pretty and who you are as a person.
We shared our journeys with the girls and gave them enough courage to stand up and share their stories with us. There were students who had been gang raped, one student had just lost her brother and another young lady's father had killed her mother when she was just 3 years old.
I stressed the importance of believing in yourself, making sure your 'circle of five' are a good representation of yourself and building a legacy. I was honest when I told the girls that, one day I sat down and asked myself 'What do you want your legacy to be? How do you want to be remembered' and it changed my life. I realized that I didn't want to just be remembered for being a 'gossip' or 'celebrity blogger', but I wanted to be remembered for how I affected people's lives, how I made them feel and how I gave back to my community. Keeping that legacy in mind is what pushes me and keeps me motivated to do better every single day.
The panel was so great. I went home thinking about those girls and how they need more examples. Then I had to figure out how I was going to be of a better example.
Later that night, the crew (including the likes of Flex Alexander, Jeff Johnson, Patrick Kodjoe, Kenny Latimore, Amir Windom, Warren Ballentine, Kita, Mo, Chef Das and Kenya Moore) went out to dinner and then a nice little cute club. So many memories and an all around good time.
Toya Wright was also a part of the tour but didn't sit in on our actual panel. She was so beautiful with such an amazing spirit and the kids literally knocked folks over to get to her. On paper, someone may write her off as just being the ex-wife of a rap star but she has went on to 'define her own pretty', star in her own show, write a book and get remarried. She is a good example of no matter what the circumstance, your family background, etc, you can take control of your life and turn it around for the better.
Find out more about the UNCF tour at UNCFEmpowerme.org