Velvet Manicure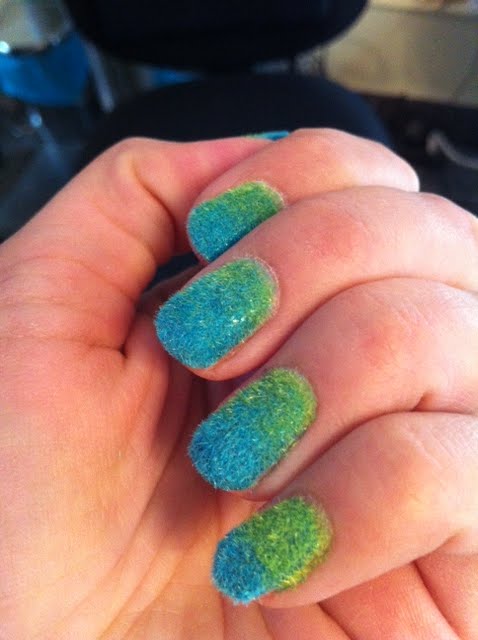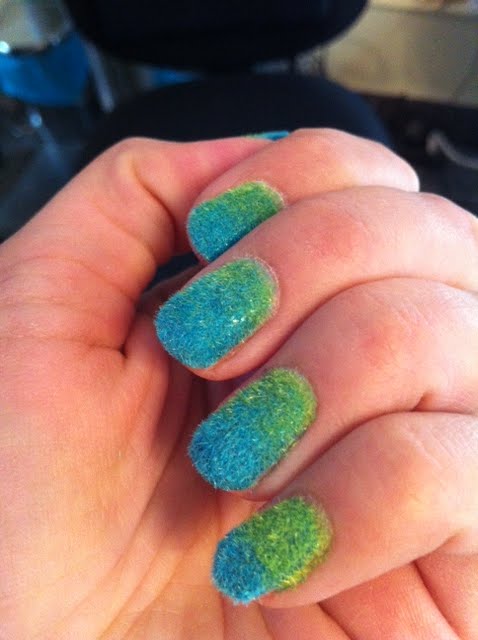 Just as I was growing bored of new nail trends, the Velvet Manicure is here to save the day.  The manicure features two coats of polish covered with a furry dust/powdery like material.
I recently spoke with Sandra over at The Black Pearl Blog who has tried this manicure in pink, purple and most recently white and she assured me that they are easy to keep clean and they will make it through a few rounds in the shower. She also featured a brief Q&A on her website:
Doesn't it feel weird? No, it feels soft and fluffy.
How long does it last? About 3-4 days
Does the velvet fall off after you wash you hands? No, it stays on until you remove it.
Is it hard to remove? It takes about 10 seconds to remove the flocking from one nail, with normal nail polish remover.
You can check out a few pics of the white velvet manicure (including a photo of them wet) here