48 Hours In San Francisco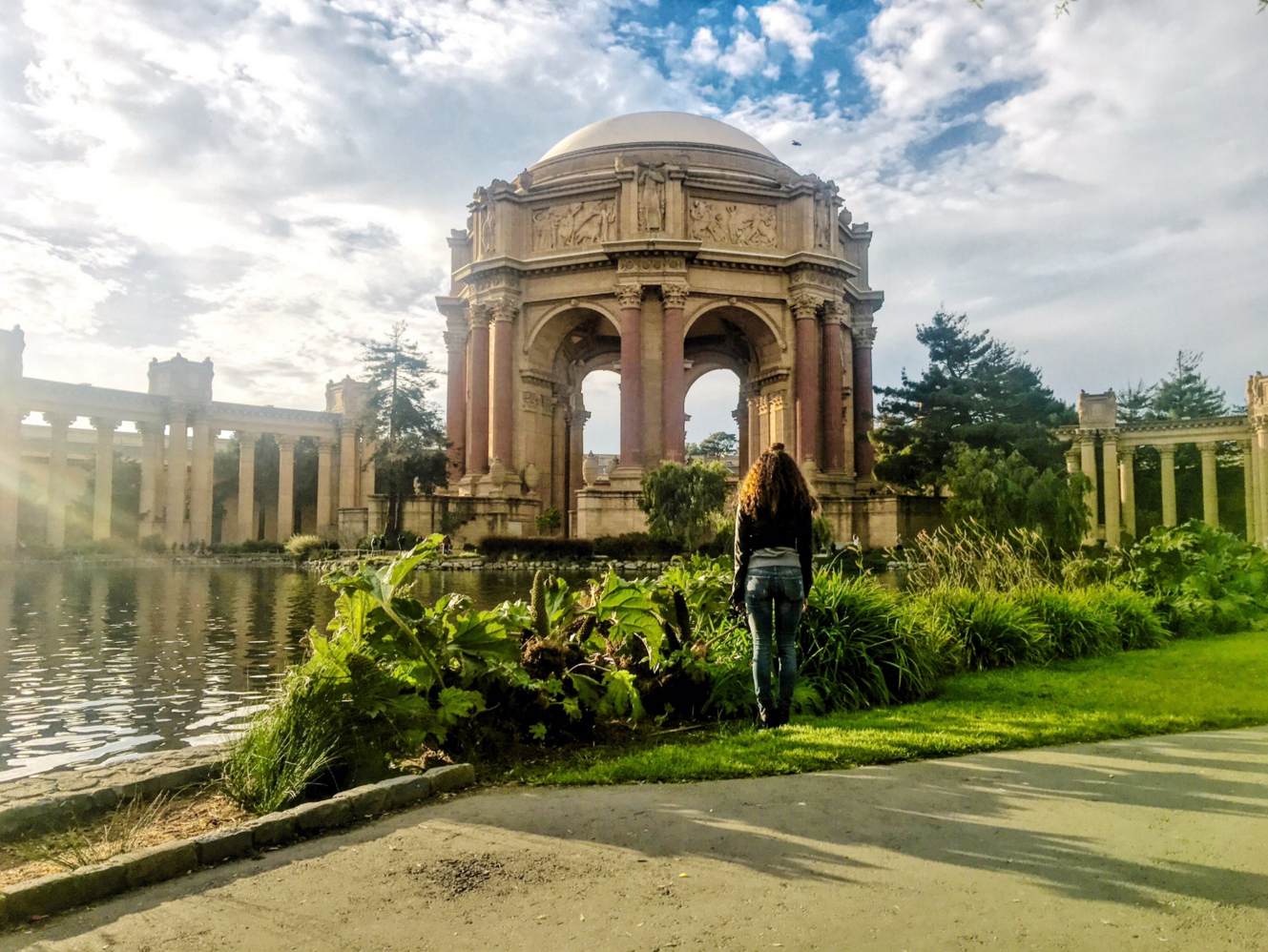 It took me awhile to drum up this post after my recent trip the Bay because I had so many wonderful photos, I didn't know where to start.
Let me just say this:
San Francisco is everything people have said it would be! 
I think I've always shied away from visiting the area, especially this time of year, because of my lack of enthusiasm for cold weather but I am so glad I gave it a chance for the Thanksgiving holidays.  After a taxing 6 weeks of work-related travel, this trip was refreshing because it was a personal vacation that allowed me to re-connect and spend time with friends I haven't seen in years.  Before landing, I used The new Trip app, a city and travel guide that helps you plan out your trip, to pinpoint what sites I wanted to hit, and restaurants I wanted to visit so I was set for the weekend.
And thanks to a very amazing Uber Driver (who I wrote about in this post), I was able to cover a lot of ground in my sight-seeing journey.
**sidebar: Uber Dan is now like my adopted Uncle. He sends me inspiring and encouraging messages every day and he calls me Niece. You never know who God will place in your life at any given time.
Here are a few cool places I visited:
Palace of Fine Arts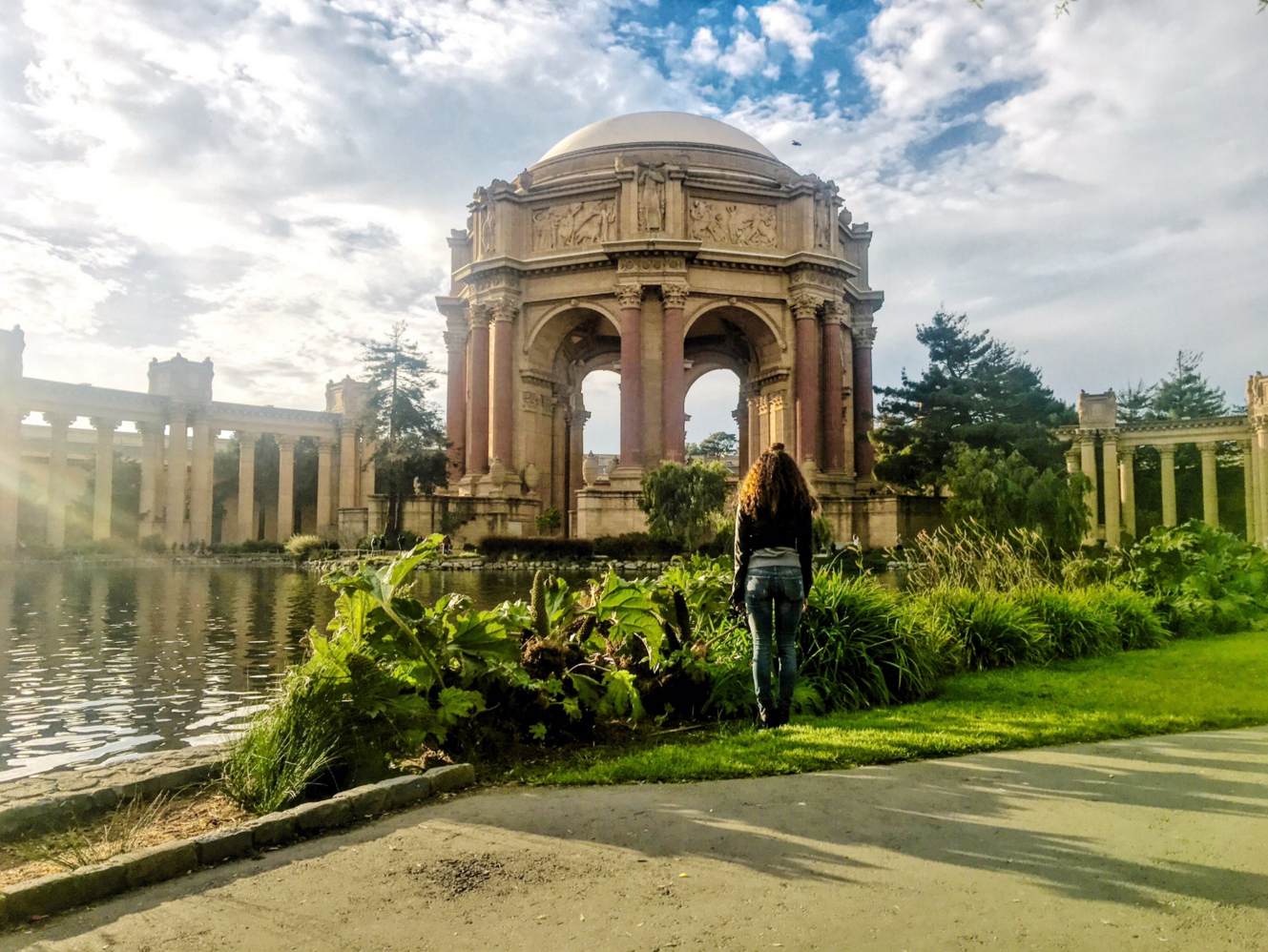 This monumental structure is breathtaking, and has to be one of the most romantic places in the city of San Fran. My goodness,  I actually thought I was in Rome for a second.  I don't even think pictures do it justice. If I lived in San Fran, this would be my favorite spot to go for a walk, take in the beauty of nature, and read a book.
Filbert Street (Between Hyde & Leavenworth)
If this isn't the steepest hill/street in the city, it's definitely one of them.
Me and my friend Lauren almost tumbled over a few times trying to be cute and take a picture perfect flick.
Lombard Street
Lombard Street is known as the crookedest street in the world. I won't dispute that. (Can you find me in this pic?)
Fisherman's Wharf – PIER 39
Fisherman's Wharf with it's giant Christmas tree, candy canes and christmas lights everywhere put me in the Thanksgiving spirit.  
Trish's mini donuts was giving me Ocean City funnel cake vibes. They are some of the best donuts you may ever taste, but I'm sure it comes with a not so healthy price. Either way, I enjoyed every bit of the 5 donuts that I had (Lauren stole one). 



Make sure you wear comfy shoes down at Fisherman's Wharf as there is so much to explore. There's a carousal, outdoor bungee jumping,  shops for days, and many amazing restaurants.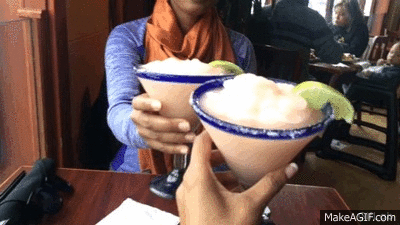 We ate at Player's. The menu left a lot to be desired but the frozen watermelon margaritas more than made up for it.
Also you can spot Sea Lions at Pier 39 if you walk down to the pier. They are kind of just all chilling on the ramp. 
Golden Gate Bridge
Golden Gate bridge is one of the most iconic bridges in the world. I think with me coming from Maryland and crossing the Chesapeake Bay Bridge often, I wasn't as impressed with the bridge as I should have been. My sister crossed the Golden Gate a week after I did, and she said the beauty is in the photos you can take of the bridge from the access points or hiking trails nearby, not actually crossing the bridge.  
Noted. 
Ocean Beach
You may run into some strange things on Ocean Beach, like people in costumes….
These photos are better off not being explained LOL
The beauty in Ocean Beach, is catching the sunset or sunrise, and I was right on time! 
Oakland
On day 2 of my trip, I crossed that bridge to good old Oakland and got a history lesson by way of the Black Panther 50th Anniversary exhibit at the Oakland Museum
We also made a stop at Siam Bay Authentic Thai Cuisine where I had the most delicious wild curry ever.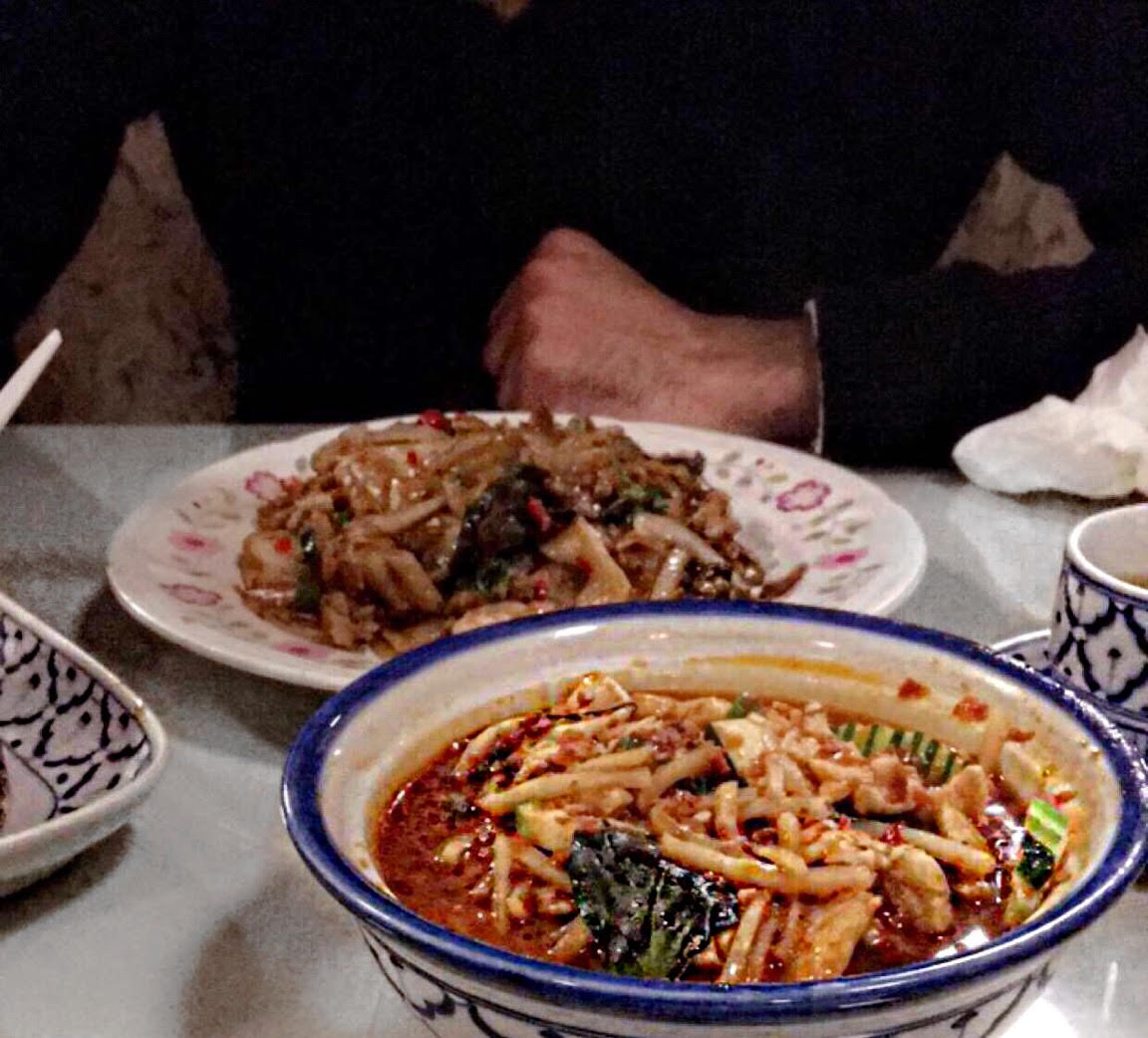 The manager brought out this cute smiling fried banana with coconut Ice cream for me after I showed disappointment in not being able to order my Thai fav fried ice cream.
During Day 2, it rained and a cold front came through that kind of put a damper on my Day 3 plans of going to the wine countries.
On my next visit, Slanted Vietnamese is on my to-do list, as well as the wineries in Napa and Sonoma Valley, Alcatraz Island, and Yosemite National Park.   I might even catch a Golden State Warriors game and visit a speakeasy! 
As you can see, there are plenty of things to do in the Bay.
You can see all of my reviews of these places, more photos, and keep up with my travels on the Trip app.  My username is Niki Necole. Follow me, and I'll make sure to follow you back!