XONecole: Laughter, Tears & Wisdom With Tamar Braxton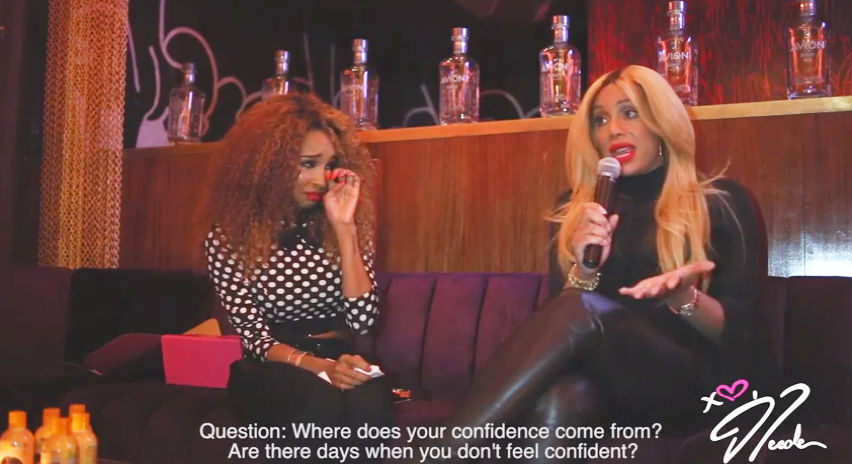 As 2013 is quickly coming to a close, I constantly look back on the things that has given me joy this year and one very big highlight for me was the xoNecole: Girl Talk With Tamar event. Back in February, after first posting on the success of YouTube blogger Beat Face Honey, I realized that I loved not only telling inspiring women's stories, but giving them a platform to tell their own. So, I came up with the idea to create a site where myself and other women could share their personal stories on love, life, and relationships, with a little style and beauty thrown in the mix. That site would be xoNecole.
In August, right in the middle of the site being plagued by our web development team missing the mark on our vision (and us losing tons of money in the process), we decided to go ahead and launch an event series to kind of brand what we were trying to do. The first one was with Tamar Braxton, and she really didn't hold back as she discussed her career, motherhood, her marriage, insecurities and more to a select group of women I picked from contest entries. Most of the women were either transplants to New York, new or expecting mothers, engaged, or newly married, and that event really was a special girl bonding moment for all of us. Everyone came alone but left with a new friend. We didn't invite any press because we didn't want to take away from the overall experience of the women in attendance.
It was that day that I realized, this is what I want to do.
Executing the official launch of xoNecole has been a bit of a struggle but I am determined not to lose site of my vision. Things that are really worth having don't come easy.  That's the biggest lesson I've learned on this journey.
Watch the "Girl Talk recap", plus photos below: