You Will Not Always Win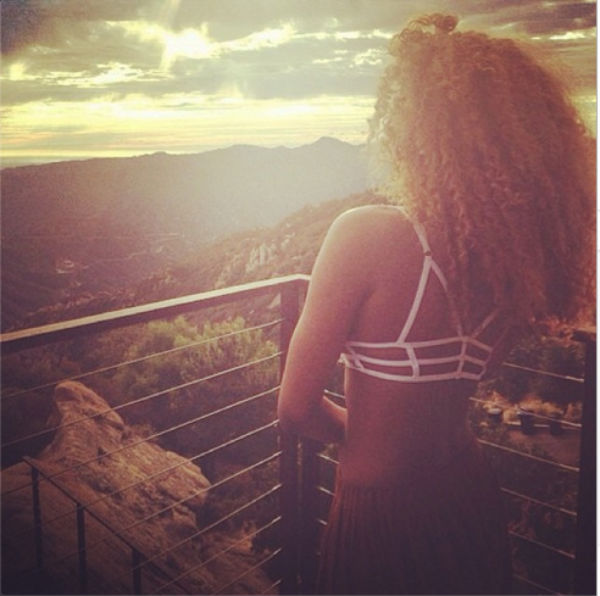 ** This post was written two years ago. Reposted as a reminder as we go into the holidays and a new year to never give up.
A few weeks ago, I was talking to a popular beauty blogger and her husband, and he said, 'How do you handle failure when everyone's watching! That has to be difficult!'
I responded, 'I keep in mind that for every win there is a million loses.'
It's true, every successful person that you know has failed at something. There are Oscar-winning actresses that have tried out for a number of parts they didn't get, Donald Trump has filed for bankruptcy FOUR times, Steve Jobs got fired from his own company, and Oprah suffered extremely low ratings the first few years that she started OWN.
Just last year, Olympic medalist Lauryn Williams suffered an injury that could have put an end to her track career, but she did not give up. She switched gears, learned to bobsled, and just last week, she won a few more medals as part of the US bobsled team at the Olympics.
Singer Tamar Braxton has been dropped from 5 record deals and look at her now. She has two reality shows, a TV talk show, a successful album, #1 singles and hoards of award nominations.
It's not how you fall, it's how you get back up.
It's about learning how to turn your losses into wins. That person who slammed the door on you last week, may be banging on your door with a bigger offer than you could have ever imagined a few years from now. Take for instance, Brian Acton, the developer of the Whatsapp mobile app. He was turned down for a development job at both Facebook and Twitter within months of each other in 2009, and this year, Facebook bought his app for $19 billion.
Let that marinate.
Always trust that what God has in store for you may be bigger than the dreams you have for yourself.
It's all about timing.
The years 2011 -2013 was the most turbulent years of my life when it came to success. I had many ideas that failed and the pressure and expectations from me was high because I had already created a successful entertainment news site. I failed over and over and over again, not to mention half of the revenue I was making during those years was going towards huge IRS bills as a result of my former business managers not filing my taxes. I also had to pay off a settlement in a million dollar lawsuit for copyrighted photos that had been posted on the website that were not licensed. Couple that with enormous server bills, not being able to hire new staff so that I could free up some of my time, and investing tons of money into ideas that did not work, and I was nearing a meltdown.
On the surface, I looked okay, I was winning awards, appeared in a few magazines, but behind the scenes I was a wreck.
My passion for what I once dreamed about was gone and I kept telling myself, 'I did not work this hard, and sacrifice friendships, relationships, etc. to be this depressed, miserable and stressed out everyday.'
In the midst of all of that, in December 2012, my maternal grandmother passed away. I had already lost my parents while I was in college, and my paternal grandmother years prior to that, and I was too numb by everything else I had going on to be able and willing to see another family member on their death bed. I didn't have the strength to attend another funeral.
I was TIRED!
But I'm here. I'm STILL HERE!
I made it through the storm!
To get through it all, I had to tell myself every day, 'You won!' "You Are WINNING!" I remember I began to say it every single day, typed it every single day a million times, until I believe it and I felt it. I am Winning!
Now in 2014, I can truly say, I have won.
But this race is not over and there's more work to do.
Don't let failure take you out. Don't let it discourage you. And don't give up. That door that closed today will lead you to a door with a bigger opportunity tomorrow.
You just have to believe it and believe in yourself.
xo