Rent The Runway: My New Love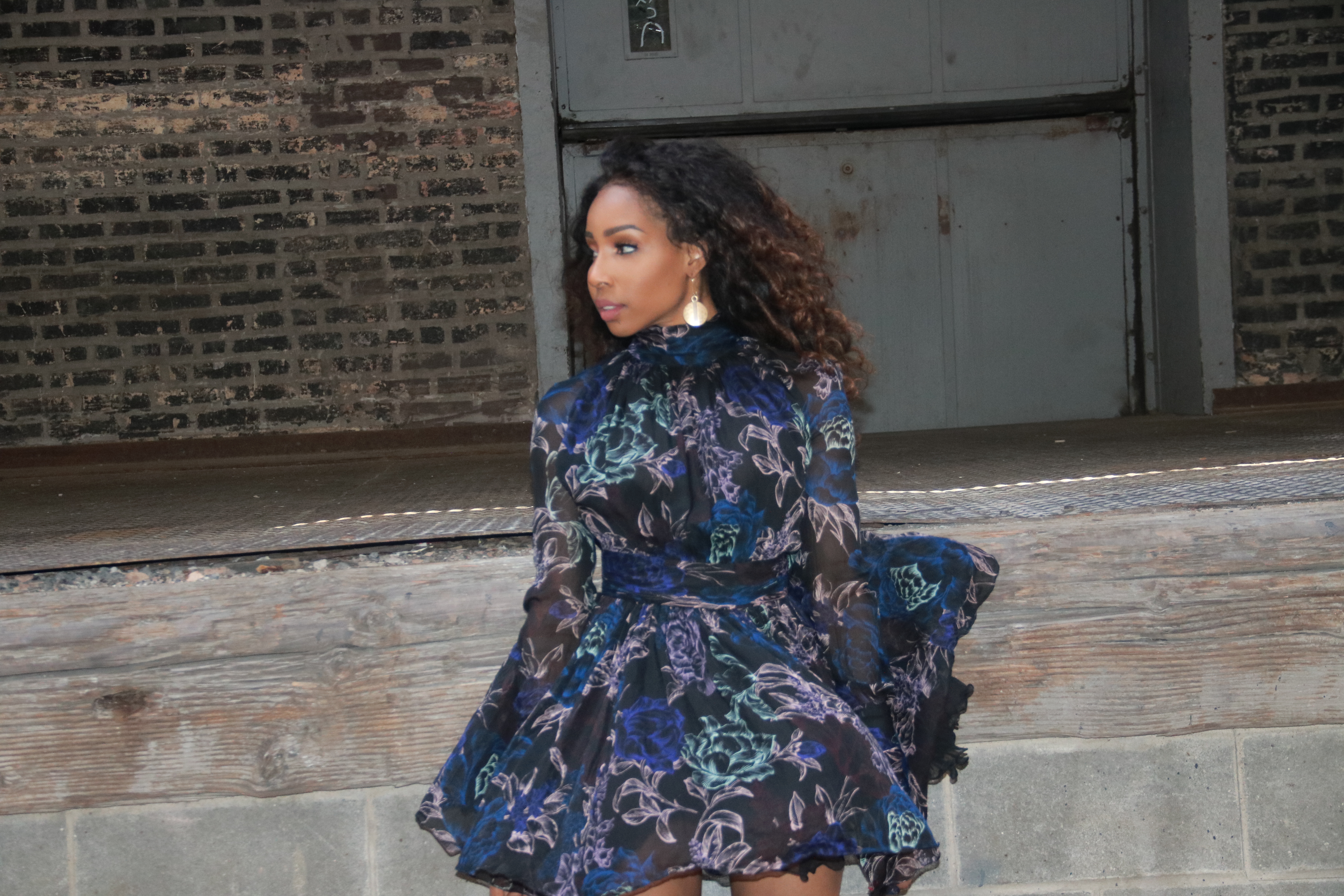 Being a brand can be expensive.
Being a fashion blogger, influencer and/or face of your brand — even more expensive.
On any given day, you may scroll through your Instagram timeline and see women that you admire, dressed in the latest trends, looking "beat" to perfection and wonder, "why don't I look like that on a daily basis?"
And the answer is simple.  It takes work….and money!
When I was a gossip blogger, for the first few years, I'd attend events and appearances and I didn't put much effort into what I looked like. I just didn't care enough until I realized I was becoming the face of my brand.  As my popularity grew and I became more visible, it became "a thing" for me to spend a ton of money on hair, make-up and wardrobe styling each time I attended an event or appearance. I owned a site that often covered celebs and their red carpet looks, so there was this added pressure to look just as good when I stepped out or I'd be subjected to the same type of critique as the celebs I covered.
It made the preparation for every event anxiety-ridden.
Lucky for me, now that I have shifted directions and rebranded, I don't have that type of pressure anymore but I still like to look good ….and to do so on a budget.
This is why Rent The Runway and their unlimited program has been one of the best styling options I've stumbled upon.  It's an Influencer, Entrepreneur and Blogger's best kept secret. (or maybe even worse-kept secret as fellow entrepreneurs Mattie James, Tiffany Battle and Myleik Teele all favor the service.)
Tiffany Battle in English Factory Varsity Coat from Rent The Runway Unlimited
Mattie James rocks a Solace London jumpsuit from Rent The Runway
Fashion Blogger Tiffany Battle in mixed prints from Rent The Runway
Fashion Influencer Tiffany Battle in Rent The Runway
How it works:
A regular membership to Rent The Runway will allow you to rent designer clothes for 4-8 days, however an unlimited membership to RTR will allow you to keep 3 designer pieces in your closet and exchange them anytime, for as long as you want for the low price of $139 a month. To give you a good example of how it allowed me to cut my shopping budget tremendously, during the month of November, I rented and returned a total of 8 pieces (a combination of dresses and coats) during that 30 day period.  The retail price of the 8 pieces combined would have cost me over $4000. I only paid the $139 monthly fee, and that included the shipping costs and dry cleaning which Rent The Runway covers. The other reason I recommend it so much for women on the go is whether you work in an office, are an influencer, or CEO, you will never run out of clothing options and it saves tons of closet space.
Over the last six months, I've smartened up a little, and have made it a thing to keep at least 3 pieces in my closet at all times that I can wear to a formal event, cocktail party or red carpet so I'm never scrambling to find things to wear last minute for events.
On Thursday, this came in handy as I hosted the xoNecole + ORS Hair #NoStereotypes mixer in Chicago. I was finally able to get my hands on an Emanual Ungaro Garden Print dress that I've had saved in my hearts for at least 5-6 months now for the event. Totally beat the headache of last minute shopping at the mall or the cost of hiring a stylist.
Details:
Dress: Emanuel Ungaro
Clutch: Rafe Rhythmic Clutch
Shoes: Chinese Laundry
Make-up: Troye Antonio | on of the best in Chicago!
If you'd like to try out Rent The Runway, click here to sign up and get $30 off your first order.