FAVS: Tempting Tux [ My BET Awards dress]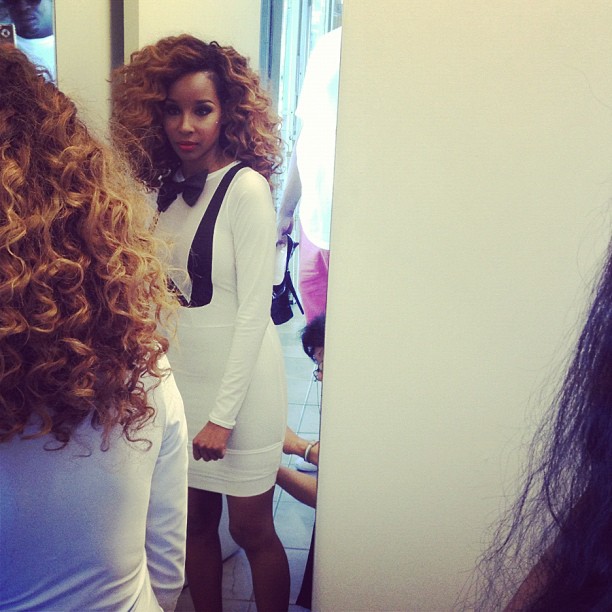 Designer Charles FD is just giving me everything I need right now when it comes to dresses that make a statement. For the BET Awards he customized his 'Tempting Tux' dress for me to include a bow tie to go along with my masculine meets feminine theme I had going for that particular weekend.  I'm not so big on white because I can never keep it clean, but I loved the form-fitting material of the dress, coupled with the boob tease it gave through the sheer panel in the front and the bow tie was a nice added touch.
Unfortunately, I realized the dress was longer than I would have preferred just two hours before the show (my fault for the late fitting) so we had it altered to a shorter length.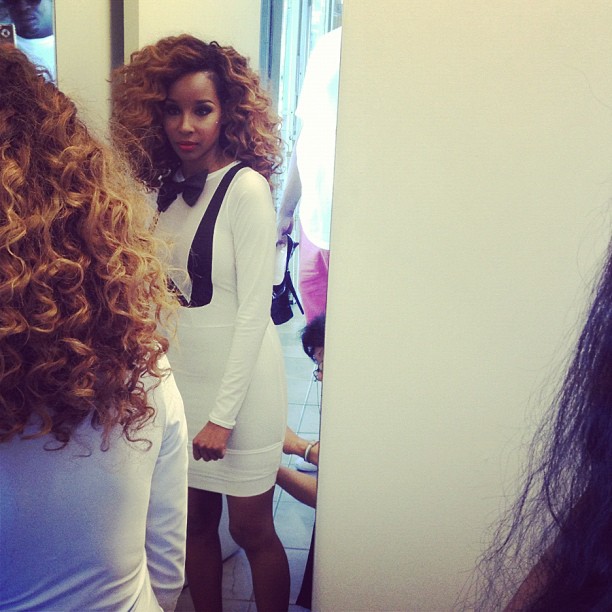 Tempting Tux is available in sizes 4-12 over at Charles Chic. Retail $200
Styled by Leah Taylor of Taylor-Ector Studios