From Make Up To No Make Up: My Beauty Regimen Revamped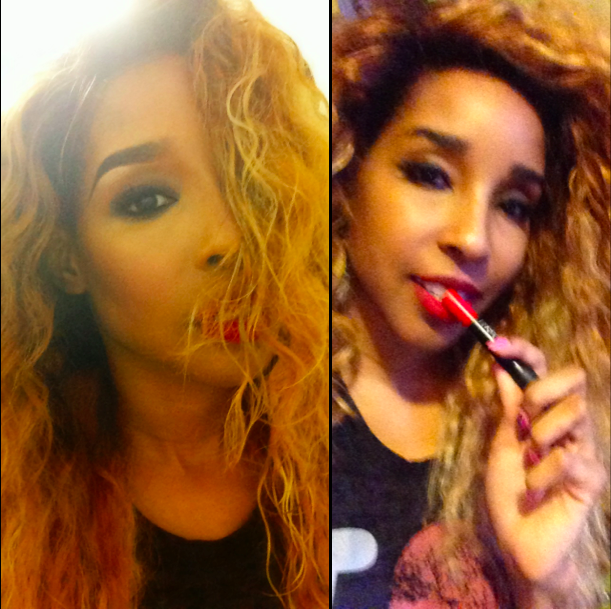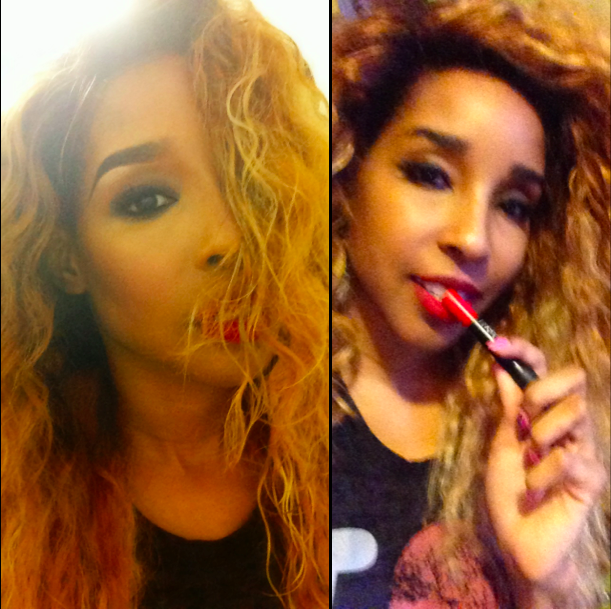 I am a lover of a BEAT face.  I can't tell you how giddy I get when a huge event is coming up or I have to film something for TV and I get to get my makeup done. I normally use the amazing Porsche Cooper (photo on the left) but when I have to do it myself, I dabble on some MAC Studio Fix,  Mac N9 on my cheeks to contour, black liquid liner on the upper lid, a good lash (MAC #7 or Ja'Maal Buster Diva Lash) and a red lip (Nars dragon girl, or MAC Russian red) and I'm on my way.
The downside is that you can't wake up looking flawless every day, and jumping up out of the bed before your man wakes to throw on some concealer and mascara will get tiresome after awhile. Trust me, I never tried it […well maybe once for a guy I wasn't serious about..(LOL)], but I know that struggle is real.
Besides, if you let my makeup artist tell it, you will age yourself 7 days for each time you sleep in your perfectly painted mask, and those 7 days will turn into years…and you get the point.
To avoid all of this, I'm trying to do better with my daily facial cleansing which includes, Aveeno Moisturizing wipes  to remove the make up, (it makes your face feel so soft afterward) and pure coconut oil or Bobbi Brown hydrant on my face at night (when I can remember.) As mentioned before, for a long time, I washed my face with St. Ives Apricot scrub and Neutrogena Acne Wash almost every morning, and that has worked for years, however I just recently switched up my regimen.
Click below and I'll give you a peek at my face without make up, plus share my facial cleansing regimen I currently use to keep my skin clear and discoloration free:
This is me, with a clean face, right after using my face brush followed by a face mask.
I recently invested in a Clarasonic Mia 2 Face brush and to be honest, I was skeptical at first.  That price is STEEEEEP (Retail $120-149) compared to other face brushes at your local convenience store, but so far so good. [disclaimer: I've always had clear skin so I'm not sure if it performs a miracle if you have issues with discolorations, rashes or pimples but for someone that puts on make up often, I feel that it does a good job of really getting deep in the pores  vs. just using wipes.]  I normally rub Purity Face Cleanser on my face first, and then gently slide the brush over the cleanser until I feel like my face is completely clean.  The brush turns in a circular motion and kind of sucks at your skin lightly (which makes me feel like it's actually doing something…).
The other day I used a Etre Belle Aloe Vera & Collagen Hydro Mask that I found lying around the house from a beauty gift bag for the first time, and I will say it had my face glowing.  The price is a little steep for my taste but I'm sure there are some collagen masks on the market that you can get for a lot cheaper.  The collagen smooths out the skin and helps reduce fine lines and wrinkles so that you can keep your face looking youthful and the aloe vera moisturizes and softens the skin.  Complete win!
Back to my make up!
I'll try to keep this up and will report back in a few months.
What products are you currently using to keep your face soft and youthful?
Bonus: A word from my friend Toye: