I Want You To Live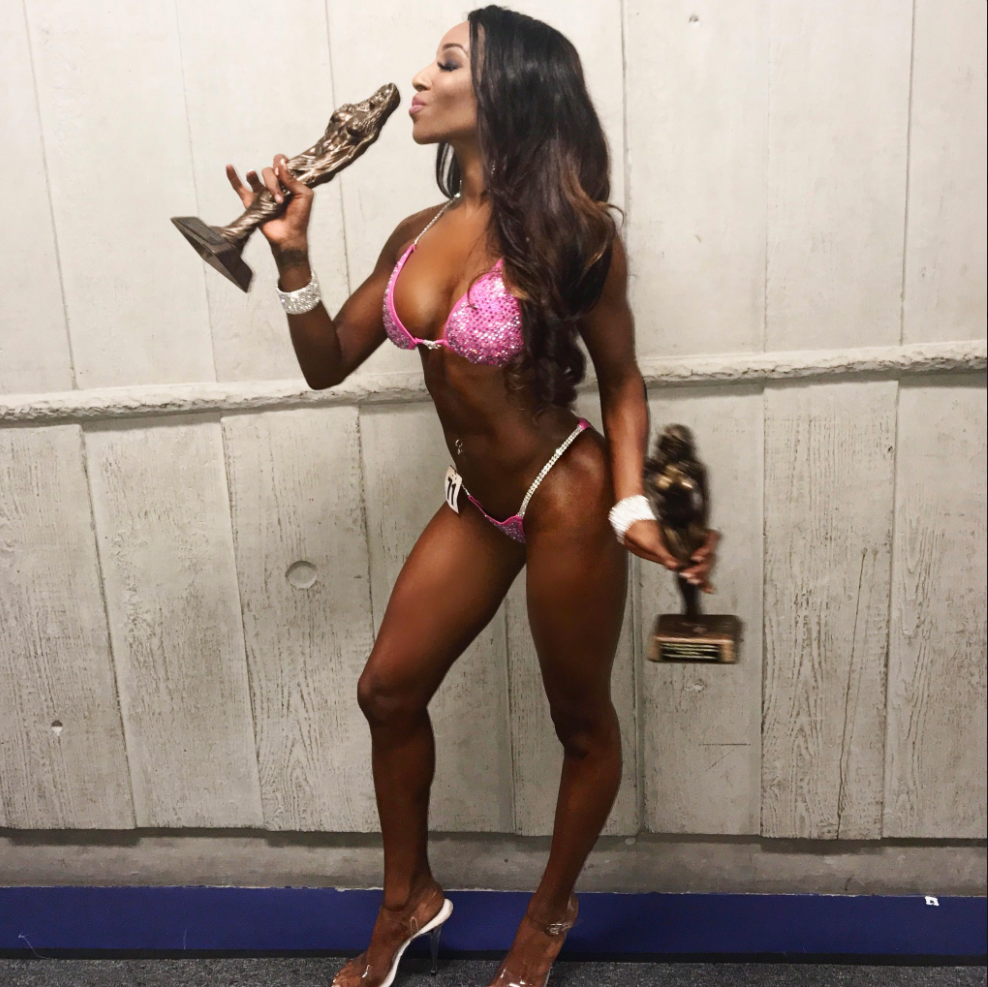 Over the past 2 years, a lot of you have come up to me and said, "I Miss your old website."
And I used to take it as a sign that I was failing at trying something new, but then I had to realize what drove my decision to close my celebrity gossip blog in the first place. I've been mentioning this a lot lately but I want to reiterate it. My mom was 41 when she died. My father was 42 when he passed away. I let go of NecoleBitchie.com when I realized that I wasn't getting any younger.
I woke up one day and asked myself, if you knew your time was nearing, would you be satisfied with how you are spending your life? Are you going to continue to stay plugged in to everyone else's life, or are you going to start living your own? I decided I wanted to LIVE. Forget relevancy, and being known and popular and all these things that I thought were important at one point or another.
I let the site go, but I remember in the moment I pressed published on my "It's Time To Move On" letter crying because I had sacrificed having kids, a husband, family for this brand that I was now giving up, and there was no guarantee that I would have a financially stable future. I had sacrificed everything for a career that had left me feeling quite empty and it was scary.
Even as recent as December of last year, I felt so much pressure to be a bigger success than I was before, and I had to stop myself one day and say, "are you doing things that you love and are passionate about, or are you doing things people expect of you, and trying to prove people wrong. Because if you are just doing this to prove people wrong, you aren't walking in your purpose. You've forgotten your "Why".
In 2017, I started living for me. Letting go of my website freed up my time and allowed me to do more of what I loved. I've tried pilates, Ariel yoga, trekked through Vietnam, Jetpacked, ATV'd through the desert, rode horses, attended a lot more birthday parties and visited a lot more friends. I only take on projects that I love and believe in. I stopped doing things just because it had a check attached. I started having the type of peace that I used to dream about. This weekend, I entered my first fitness competition (at the age of 36) and I placed 2nd in my class!!!! Backstage I was bawling crying because I couldn't believe it. The competition was bigger than me, it was an ode to my health, being fit, looking my best, feeling my best and pouring the same amount of love into myself that I did my career.
I've been knocked down so many times, but that night I got up and told the devil, "You hit like a b-tch!!!!"
I tell this story for two reasons:
1) I feel there are a lot of young girls who compare their life to mine and feel like success isn't happening fast enough for them. I tell those girls, I slept on many couches until I was almost 27. 
And 2) I want you guys to LIVE. I know you miss my old celebrity gossip site, and logging in every day for your tea, but I don't want you to get so caught up in scrolling timelines, reading blogs, and so plugged in to what everyone else is doing that you forget to live in your own moments. You forget to live your life for you, instead of for social media or the applause.
I can honestly say I am now living the life I've always envisioned for myself (sans the family but it will come!!!!) and I am living with the kind of peace I've always dreamed about.
We are the creator of our own destiny.
Things get hard.
Things get rough.
You'll feel like giving up.
You'll hear people whispering and talking, but it's your life, and you are the only one that has to live it so you have to always continue to do what's best for you.
My friend said to me today, "If it's not building you up, it's breaking you down."
Let that marinate.
Again, thank you guys for all the continued love and support. I've gotten my butt off of snapchat (LOL) and I don't post as much as I used to on social but you can catch up with me on Instagram: @hellonecole and youtube/iamnecole. I'll have some video soon hopefully
🙂 . – Necole
P.S. Make sure you hit up xoNecole.com every now and then and enjoy the amazing reads 🙂