I Was A 'Strong Woman' At The WEEN Awards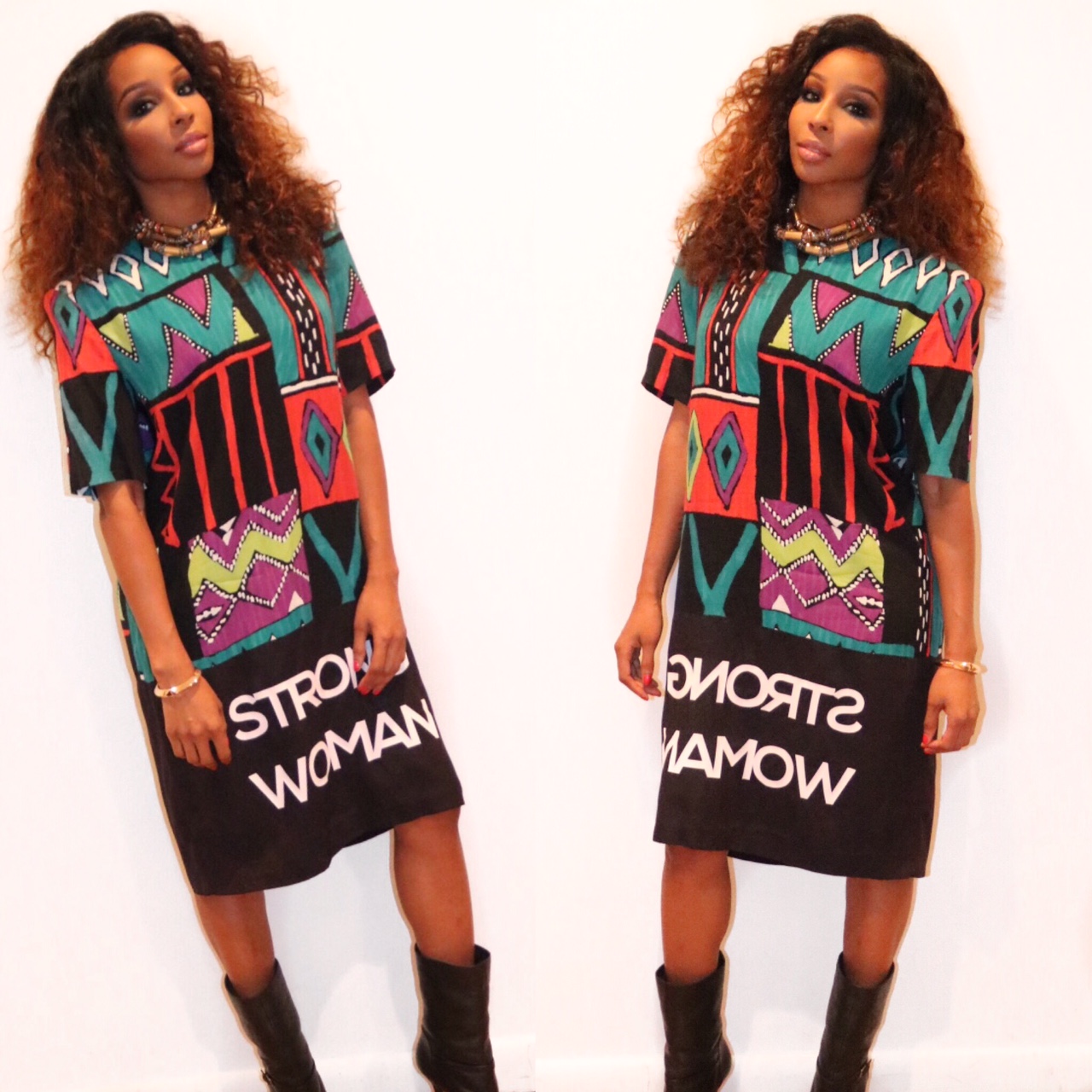 There is nothing I love more than an empowering event….and wearing a piece that makes a strong statement.
On Wednesday, November 16, I attended the 6th Annual WEEN Awards which honored Meagan Good, Teyana Taylor, Dia Simmons, Sandra Bland's mom Geneva Reed-Veal, Music Executive Ethiopia Habtemariam, actress Yara Shahidi, Teen Vogue EIC Elaine Welteroth, and Lil Kim. The theme of the night was solidarity, but as soon as I stepped in the building, I felt as though Trump winning the election resulted in even more unity, sisterhood and support among women of color — you could definitely feel it in the room.
I was there to honor actress Yara Shahidi, who I love and admire for her strong sense of self-awareness, courage and confidence. And she's only 16!
My dress of choice for the night was the "Strong Woman Afro Dress" by Woman's Touch Apparel, an Arizona-based feminist clothing line.
I ran into Meagan Good

And flipped my hair with Keri Hilson and Ethiopia!
I also cried a few tears!
Thank you Yara for the shout out!
This piece is currently sold out but I'm talking Jenesis into restocking. We need a whole line.
P.S. Here's an exclusive recap and peek into the WEEN Awards

Edited by Patrick Neree
If you love the Woman's Touch Apparel dress, peep their website for more female empowerment clothing. If you see something you like, use discount code 'xonecole' for a discount 🙂