Join Me At The Glow Up Wellness Retreat In Grenada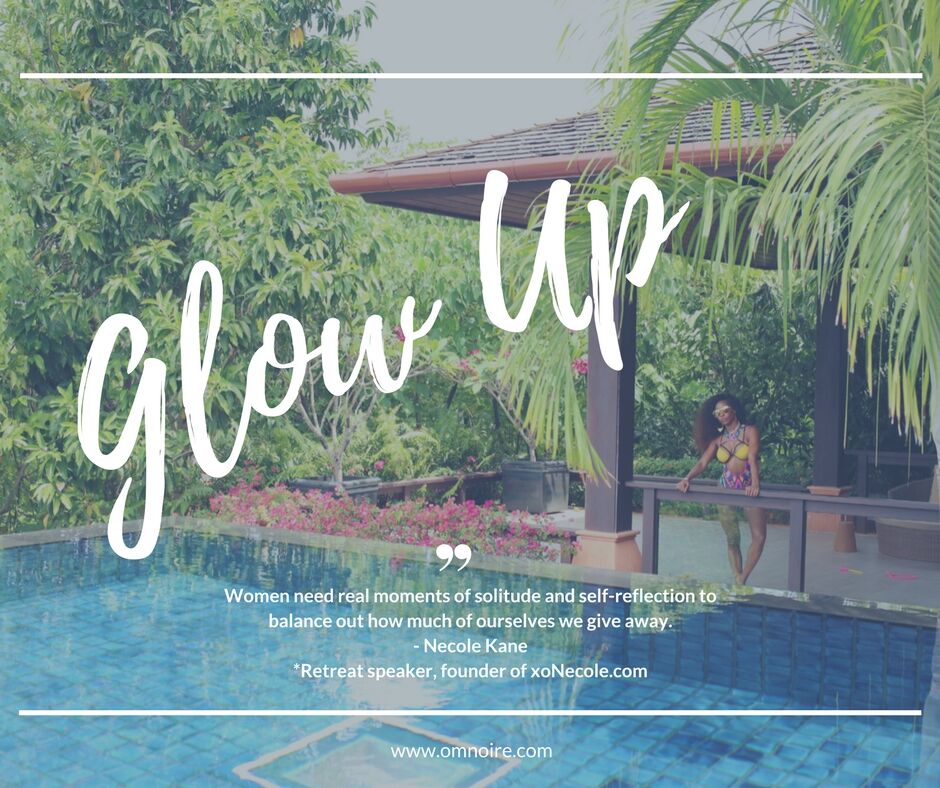 I have some exciting news for my readers who desire an empowering and memorable travel experience mixed with self-care, wellness and adventure.
I've partnered with my wonderful friends at OMNoire for their first annual "Glow Up" Wellness Retreat, which will be held on October 5-9, 2017 in Grenada, West Indies.
This revitalizing and empowering four-day weekend will include, daily yoga and meditation sessions, inspiring brunch and dinner discussions with entrepreneurs, yoga instructors, fitness enthusiasts, and global travelers around topics that include: Power of Purpose, Creating a Life You Love Through Positive Affirmations, Living Life With Intention and more as well as exhilarating adventures around the island such as Grenada by Land & Sea, Waterfall Hikes, Island-style partying, a Beach Bonfire Party, Snorkeling and more.
I am huge on self-care and taking time to recharge and I truly believe you will enjoy this awesome opportunity to bond with like-minded creatives, entrepreneurs and business women for a weekend to remember.
Still undecided? Here's a few more reasons you may want to attend:
Discover the raw beauty of Grenada, one of most untapped islands in the Caribbean.
Learn why Ebony Magazine recommends "The Spice Island" as your next vacation getaway.
All you have to do is show up.
Packages (exclusive of airfare) include most meals, all events on the schedule (unless otherwise noted), ground transportation, daily yoga and meditation sessions, and more. Packages HERE.
Escape your daily grind.
Enjoy a weekend of empowering breakfast discussions, day time adventures, dinner talks and nightlife parties. Daily adventures include Grenada By Land and Sea. Schedule HERE.
Travel with girlfriends or travel solo
Meet like-minded women who share your love of health, wellness & adventure, and forge connections that will last a lifetime.
We've designed this experience with YOU in mind.
There is no other retreat that will stretch and grow you in areas you've never imagined…with a whole lot of fun, adventure, good food and camaraderie in between!
Confirmed speakers include myself, Necole Kane (CEO, xoNecole.com), Christina Rice (co-founder of OMNoire, founder LuxeLife Media & LuxeLife Adventures); Amber Forrester (co-founder of OMNoire, founder of Kane & Couture and Crowned & Brown); and Kered Clement (British Grenadian, travel journalist, digital strategist and content creator), with more to be announced!
Packages start at $1,400 with the first deposit of $750 due at time of booking by August 30th. Receive a 5% discount if your package is paid in full.
Click here to find out more!
We hope to see you in October!!
"It takes courage to push yourself to places you have never been before…to test your limits…to break through barriers. And the day came when the risk it took to stay tight inside the bud was more painful than the risk it took to blossom." – Anaïs Nin